Time, il tempo
Ora, data, giorni, mesi, stagioni…
Orario: what time is it ? – It's four o'clock
Data: what's the date ?  – It's the 13th
Giorni, mesi e stagioni: sunday, … january, … spring, …
Avverbi di tempo: almost, already, early, late, sometimes, often, never …
Preposizioni di tempo: at, in, on, by, after…
Altre espressioni di tempo (sostantivi): morning, afternoon…
Esercizio 7:
time, il tempo
Il tempo: ora, data, giorni, mesi, stagioni, avverbi
Orario
What time is it ?
It's four o'clock
Data
What's the date ?
It's the 13th
Giorni della settimana
Sunday, Monday, Tuesday, Wednesday, Thursday, Friday, Saturday
Domenica, lunedì, martedì, mercoledì, giovedì, venerdì, sabato
What day is today ?
It's Sunday
Mesi dell'anno
January, February, March, April, May, June, July, August, September, October, November, December
Le stagioni
Spring, Summer, Autumn, Winter
primavera, estate, autunno, inverno
Avverbi di tempo
never,  rarely, seldom, ever, sometimes, generally, often,  usually, occasionally, sometimes, normally, often, frequently, usually, almost, already, early, late, later, now, recently, soon, just, then, today, tomorrow, yesterday, yet …
AVVERBI CHE INDICANO QUANDO SI E' SVOLTA UN'AZIONE:
I went to Rome yesterday.
I have to do it tomorrow.
I saw Mary today.
I will call you later.
I have to leave now.
I saw that movie last year.
AVVERBI CHE INDICANO QUANTO TEMPO E' DURATA UN'AZIONE:
She stayed in the Bears' house all day.
My mother lived in France for a year.
I have been going to this school since 1996.
I stayed in Switzerland for three days.
I am going on vacation for a week.
I have been riding horses for several years.
The French monarchy lasted for several centuries.
I have not seen you since Monday.
Jim has been working here since 1997.
There has not been a more exciting discovery since last century.
AVVERBI CHE INDICANO LA FREQUENZA ALLA QUALE SI E' SVOLTA UN'AZIONE:
I often eat vegetarian food.
He never drinks milk.
You must always fasten your seat belt.
I am seldom late.
He rarely lies.
She never watches tv  = Non guarda mai la tv
They are rarely at home on Saturdays = Raramente sono a casa il sabato
Do you ever go the theatre? = Vai mai a teatro?
Have you ever been to London? =

Sei mai stato a Londra?

I sometimes play

chess with my brother

= Talvolta gioco a

scacchi con mio fratello

We don't generally travel by car = Generalmente non viaggiamo in auto

He

doesn't often get up early =

S

pesso non si alza presto
I can usually study for three hours a day = Di solito riesco a studiare tre ore al giorno
Rob has always

gone to the cinema

on Sundays

= Rob

è

sempre

andato al cinena la domenica

each time = ogni volta che
Preposizioni di tempo
at, in, on, by, after, before, for, during, since, till, until, within, from … to …
Esempi:
I'll call you at 9.30. = Ti chiamo alle 9.30
I left my hometown at 35. = Ho lasciato la mia città natale a 35 anni.
He left at the weekend. = E' partito nel fine settimana.
She arrived in April. = E' arrivata a aprile.
I was born in 1980. = Sono nato nel 1980.
I'll be home in three days. = Sarò a casa tra tre giorni.
The party will be on Saturday. = La festa sarà sabato.
I'll be 27 on the 14th of June = Avrò 27 anni il 14 giugno
 I'll be back by 9. = Sarò di ritorno per le 9.
I have lived in London since 2001. = Vivo a Londra dal 2001.
I have been waiting for her for two hours! = La aspetto da due ore!
Lessons are from 9 to 12. = Le lezioni sono dalle 9 alle 12.
You can park your car here until 5. = Puoi parcheggiare l'auto fino alle 5.
Altre espressioni di tempo

(sostantivi)
morning, afternoon, evening, night, midnight, day, week, month, year, christmas, easter…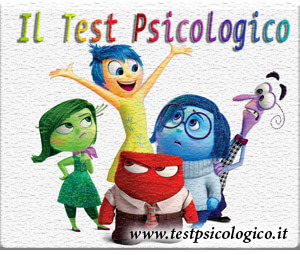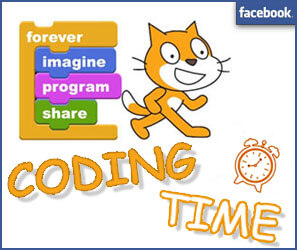 Corso di Inglese (A1 e A2)
Livello base ed elementare
Garanzia 100% soddisfatti
Accesso a vita
Attestato di formazione
Rilascio crediti ECP
29 video, 02h 13m 46s

€ 29,95 + IVA
English Exercises: verifica i tuoi progressi con gli esercizi d'inglese di Informarsi.net. Scegli un esercizio dall'elenco, rispondi alle dieci domande (estratte a caso) in quindici minuti.
English Dialogues: seleziona un dialogo dall'elenco. Ascolta, leggi il testo in inglese e la traduzione in italiano.
Per informazioni, commenti o suggerimenti, puoi contattarci sulla nostra pagina